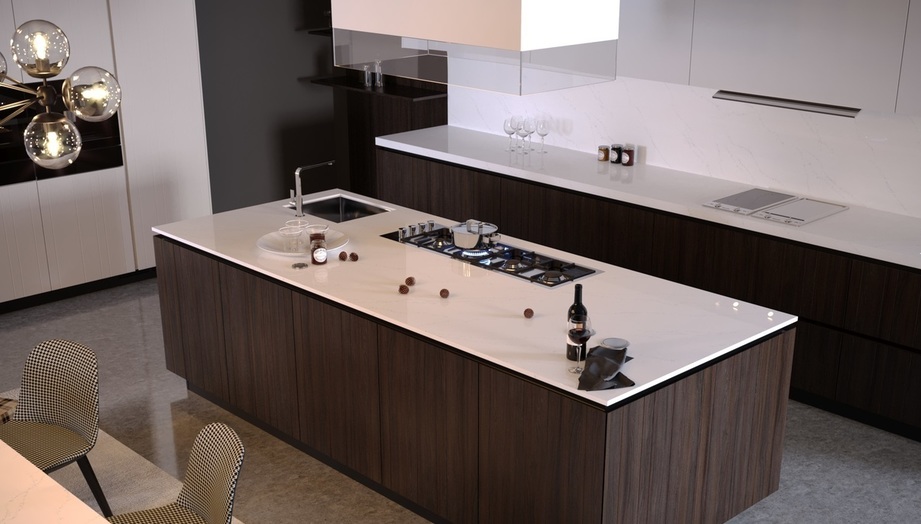 Questions? Need a quote on a custom counter top?
Luxurious Countertops Utilizing The Finest Natural and Engineered Stone.
"Last summer I decided to redo my kitchen countertops. I contacted over 5 places in NW Iowa. We decided on Loring Countertops and stone. Not only did they have great stones to choose from, they had the best price. But the process is what sold me. This company comes in to measure. You pick your stone and they order it. Then they make the template and cut it, as well as install. I loved this because it's done by one team only from start to finish. This made for a perfect installation. My countertops are fantastic. I would recommend these guys for your next kitchen, bathroom or other stone countertop project. Also they had the best Price!!!"
"Jason, Tessa and the team at Loring Countertops were wonderful to work with. Honest, open communication. Punctual. Competitive, hometown services. Excellent product. I would recommend them for any kitchen countertop project."
"Jason is a meticulous craftsman. He did such a fine job on the granite in our master bath, we consulted him about our wet bar and laundry room."
Custom Stone Countertops in Granite, Quartz, Marble & Soapstone
Loring Custom Stone (LCS) is dedicated to doing superior granite work at a competitive price. LCS takes pride in all their work but are particularly proud of their seams. Nearly all granite shops merely cut your seam and stick the two pieces of rock together. At LCS we take special care to 1) make sure you get the best possible seam match available (color matching, veining, etc) and 2) we hand polish all your seams. This means that instead of getting a seam with visible chips, filled in with a dull epoxy, you get a virtually invisible seam where the granite meets the granite, like it should be. If you have ever seen a granite countertop then you know that the seam is the first place your eyes go…..that is if you can see it!